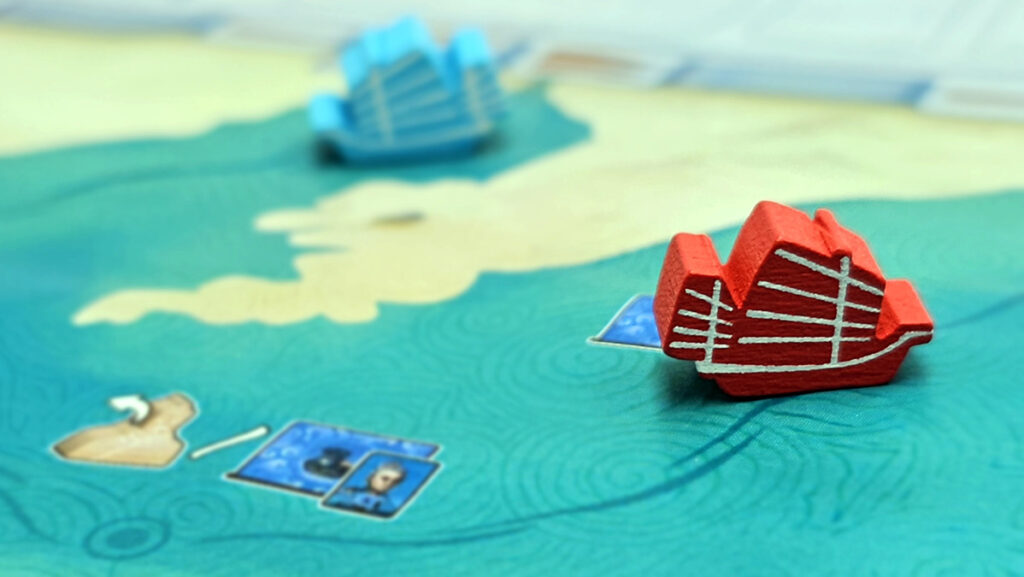 Write the history of China
In 221 B.C., all the so-called Warring States are brought together : this is the birth of the vast Chinese empire, ruled by Qin Shi Huangdi. A skilled and determined strategist, but also a shrewd governor, he undertakes actions aimed at standardizing all the elements at the basis of Chinese society and culture: he imposes a single script and a single currency, then he establishes a new system of laws equal for all.
He also builds palaces, installs local governors and above all, starts the works for the construction of the greatest building in the history of mankind: the Great Wall.
A single life cannot suffice for such a vast empire: he sends ships to distant lands in search of the legendary elixir of life, and he builds a huge mausoleum containing the scale reconstruction of his empire : in defense of it for eternity, he deploys an impressive terracotta army…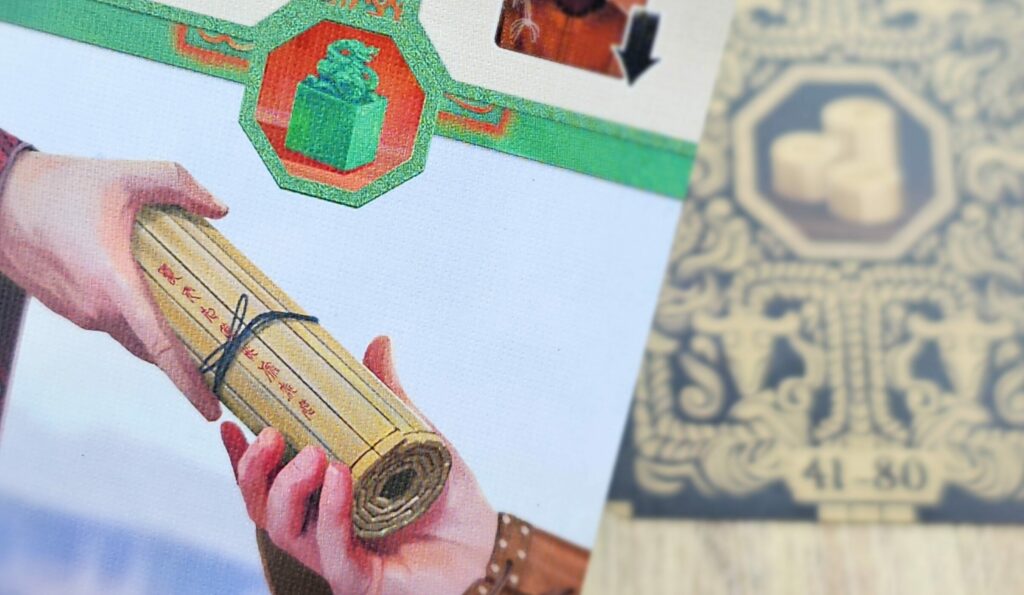 Zhanguo : from the Great Wall to the Terracotta Army
Zhanguo: The First Empire is an expert game for 1 to 4 players where your family seeks to enter into history by following the Emperor's plans!
To earn your place in the Terracotta Army, you will work on the following plans of the Empire:
Embark on a quest for the elixir of immortality through the sea,
Settle governors in the different regions of China to strengthen your influence and build sumptuous palaces,
Contribute to the construction of the Great Wall,
Add your own statues to the Emperor's mausoleum.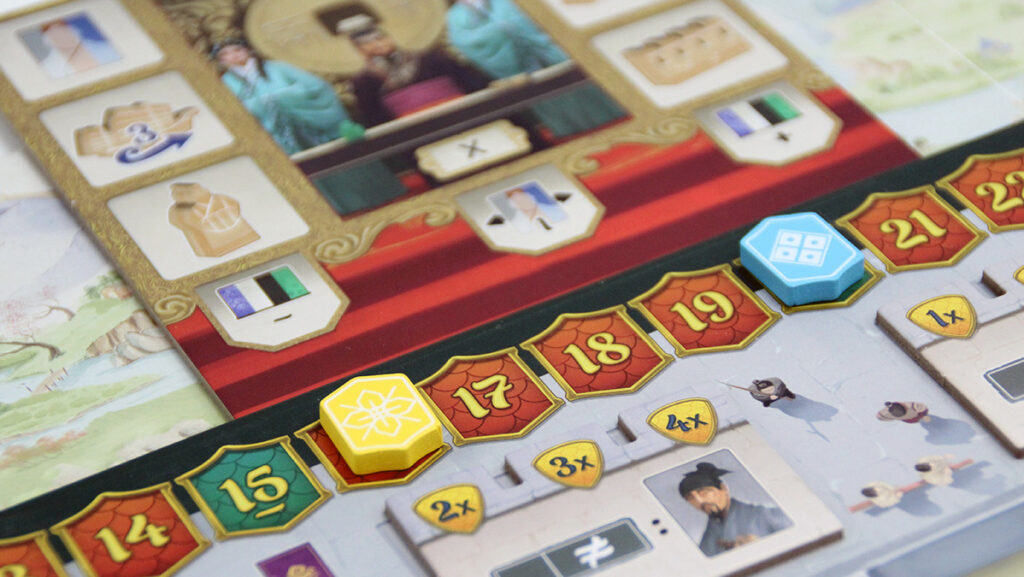 Main concepts and solo mode
To help you in your task, 6 cards will be at your disposal in each round. But each of them can be used in two ways:
By sliding the card under one of your regions, you strengthen your influence (your engine building) for the rest of the game,
By using it in the Emperor's Court, you perform an action immediately (build a wall, recruit an official…). Then, depending on the cards located in your regions and the value of the card played, you can perform bonus actions!
Solo players will be able to play against Li Si, the Emperor's Prime Minister, an automa that has been specifically created for Zhanguo: The First Empire. This one has 4 levels of difficulty. It's a great opportunity for those who like challenges!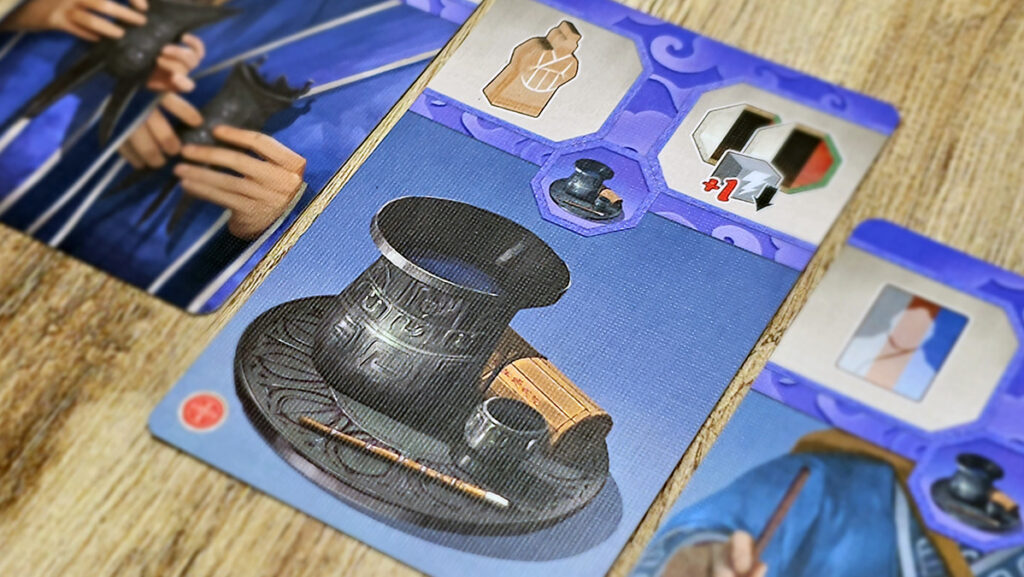 How to win ?
Zhanguo: The First Empire is a combination of Hand Management and Majority mechanics.
At the end of the game, the player who has made the greatest contribution to the Emperor's cause by scoring the most Victory Points (VP) will be declared the winner. There are many ways to score points, but you must be able to win against your opponents in the different regions of China!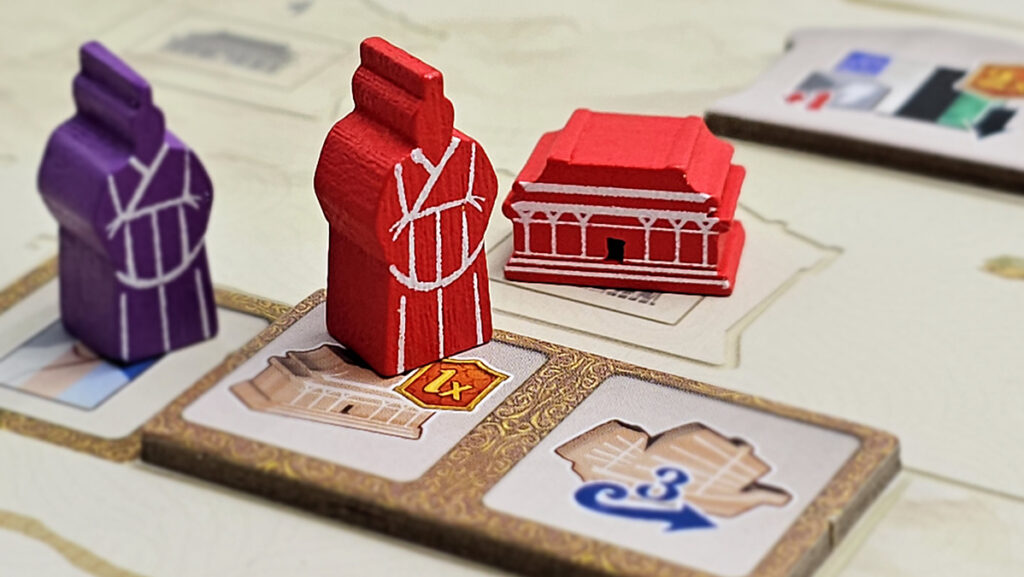 Components
1 Game board (double-sided)
1 Court board
4 Player boards
207 tokens & tiles
175 cards
145 wooden pieces
4 players' aids (English / French)
2 rulebooks (English, French)
1 scorepad